I really love her work- so much fanciful fun! Each painting evokes a feeling of whimsy and fun!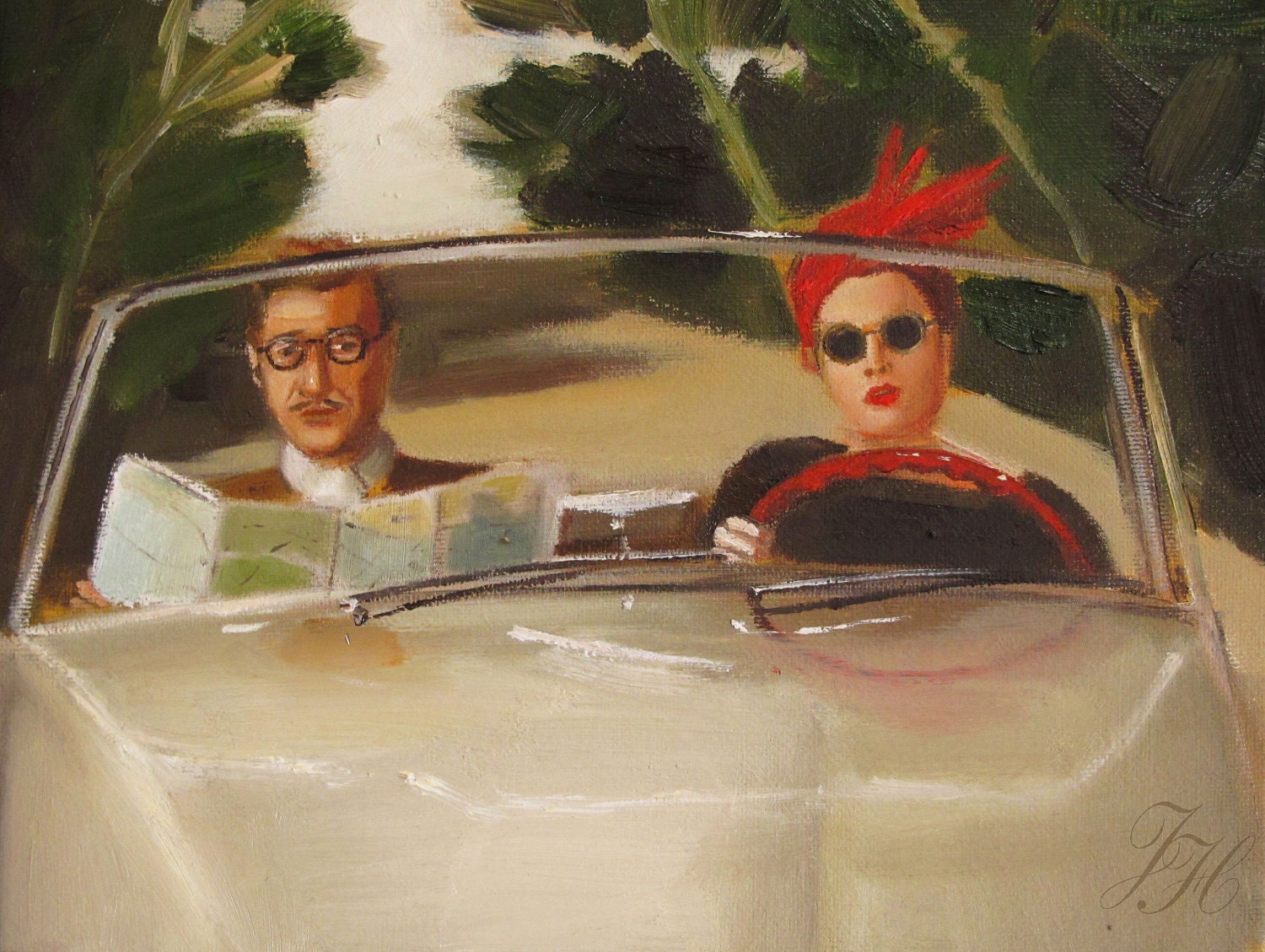 "Neither Silke Or Hugo Could Suppress The Nagging Feeling That Perhaps This Was Not The Best Time To Go On A Holiday"
Janet's work is both elegant, yet whimsical, often with an underlying narrative that instantly captures the imagination. Her painting style evokes a sense of nostalgia, timeless beauty, mystery, humour, and comfort. Her work is displayed in private collections throughout North America, Europe, Asia, and Australia.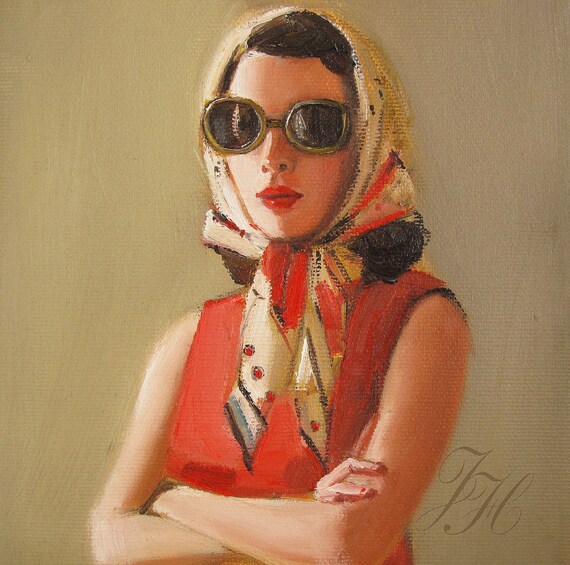 "Mistress Of Disguise"
Some of Janet's corporate clients include Tiffany & Co., Hallmark UK, and Harper Collins. Her work has also been featured in Matchbook Magazine, Design Sponge, This Is Glamorous, The Neo-Traditionalist, and Oh Joy! Janet lives in the beautiful city of Stratford, Ontario, Canada. She paints in a small in-house studio where she lives with her husband John, and their cat and dog.
"Douglas' Birthday Party At Black Walnut Manor. Formal Attire."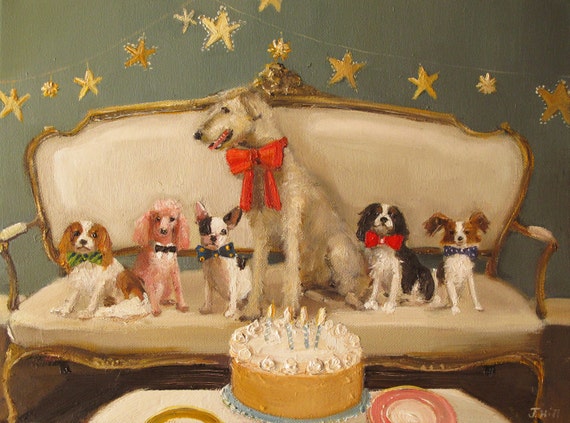 Janet Hill, a painter who is inspired a lot by the beauty of home.
This painting, called "The Flowering Orange Tree", is one of my favorites. Janet says, "As a result of living in a cold climate for six months of the year, I've developed a strong interest in the beauty of interiors. My inspiration lies in interior, furniture, and fashion design, as well as films. I love the glamour and beauty of interior surroundings."
"That Summer in Monte Carlo"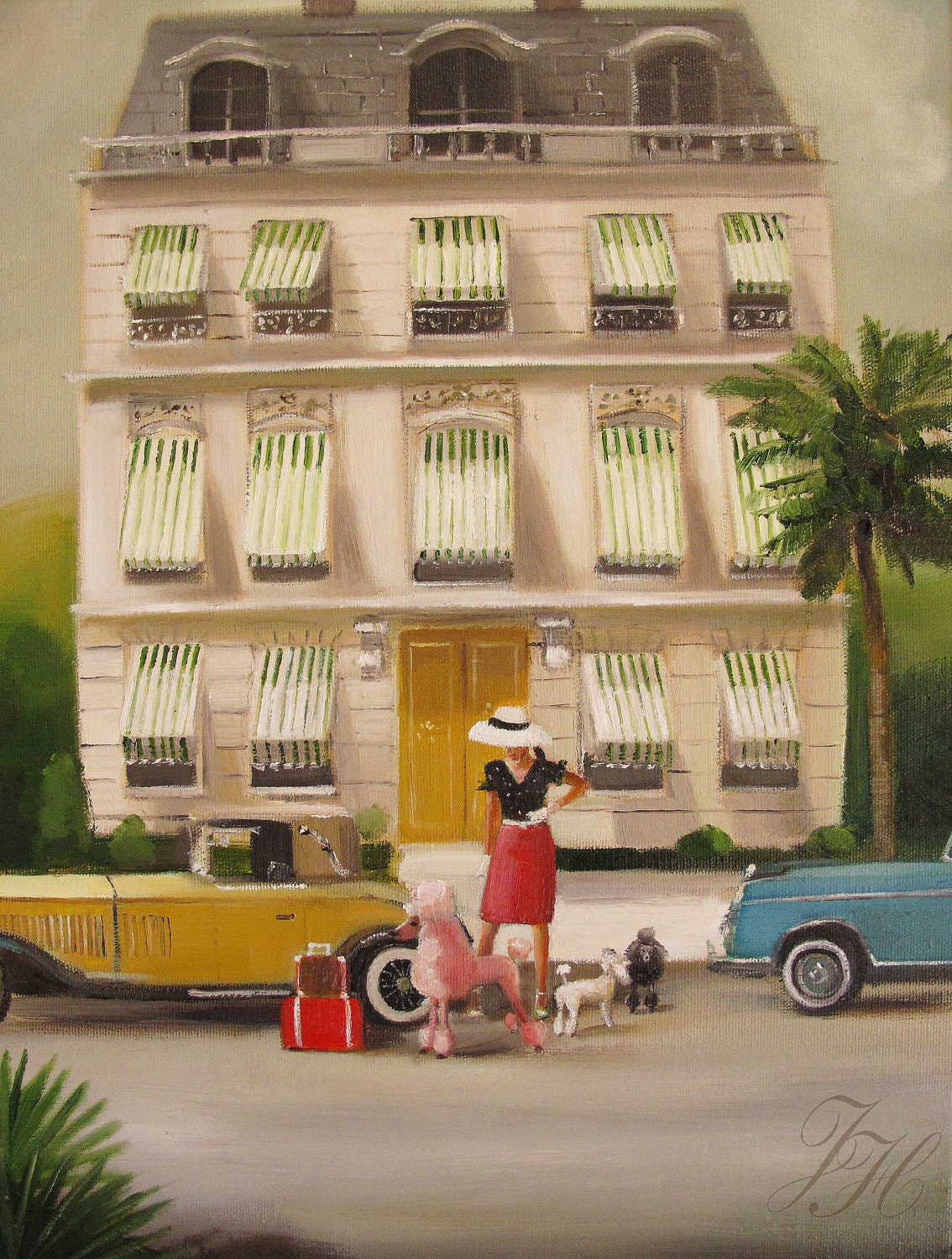 "The Lady Never Liked Having Her Portrait Painted"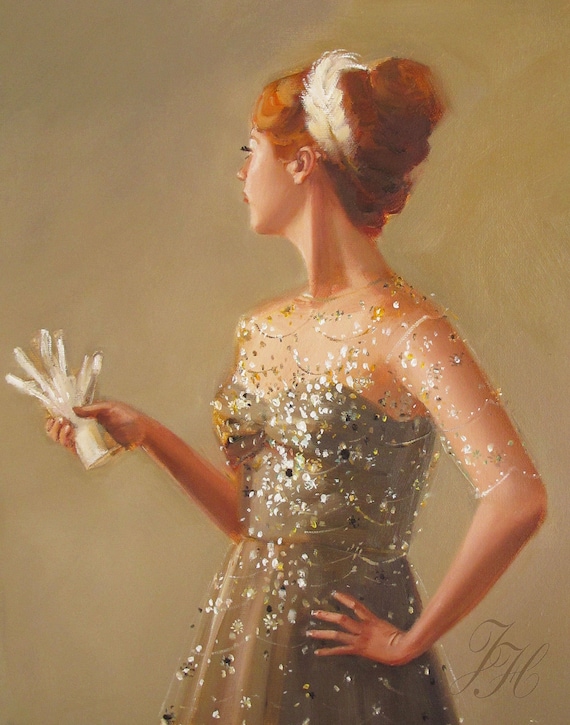 "Made In Italy"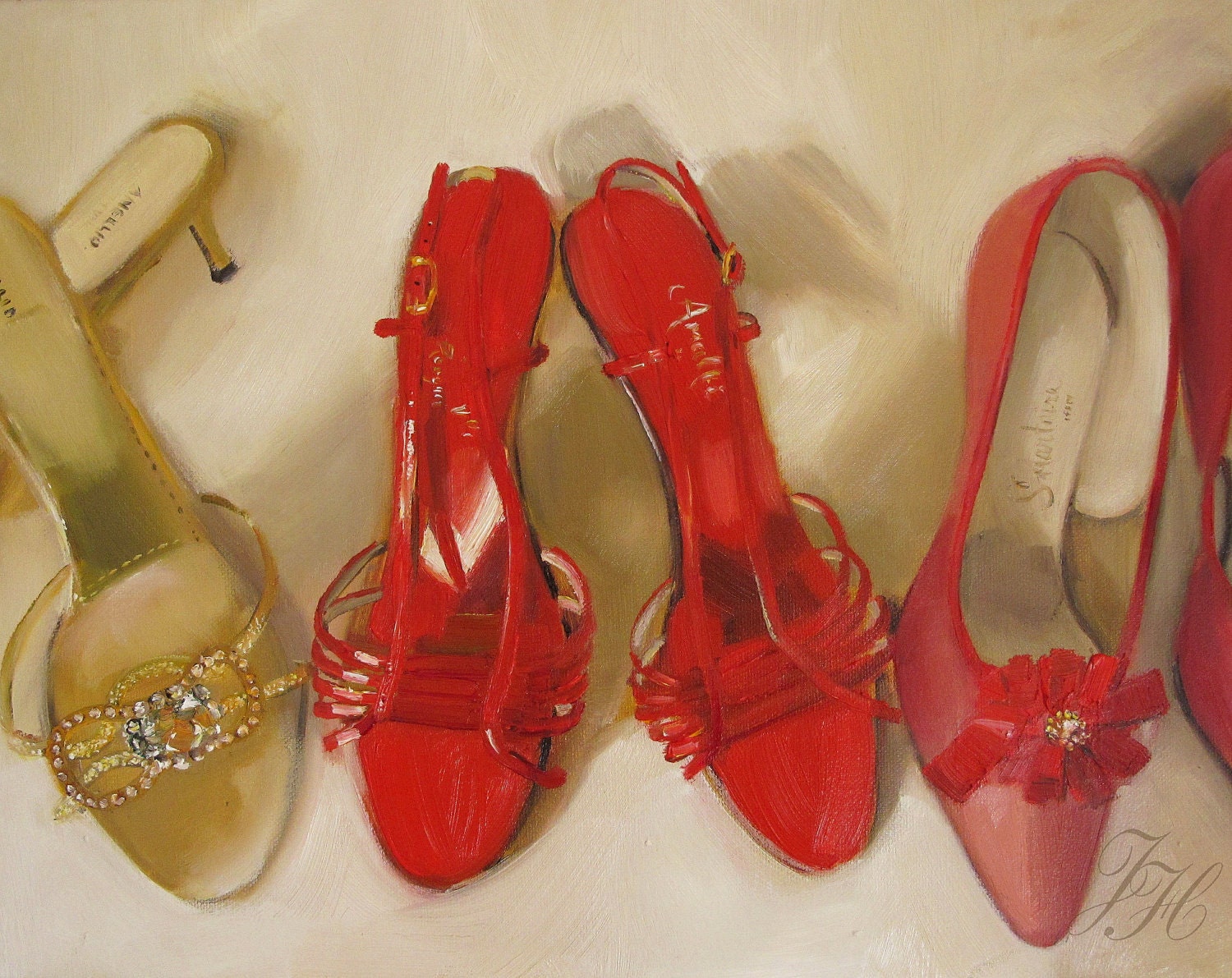 "Double-Decker"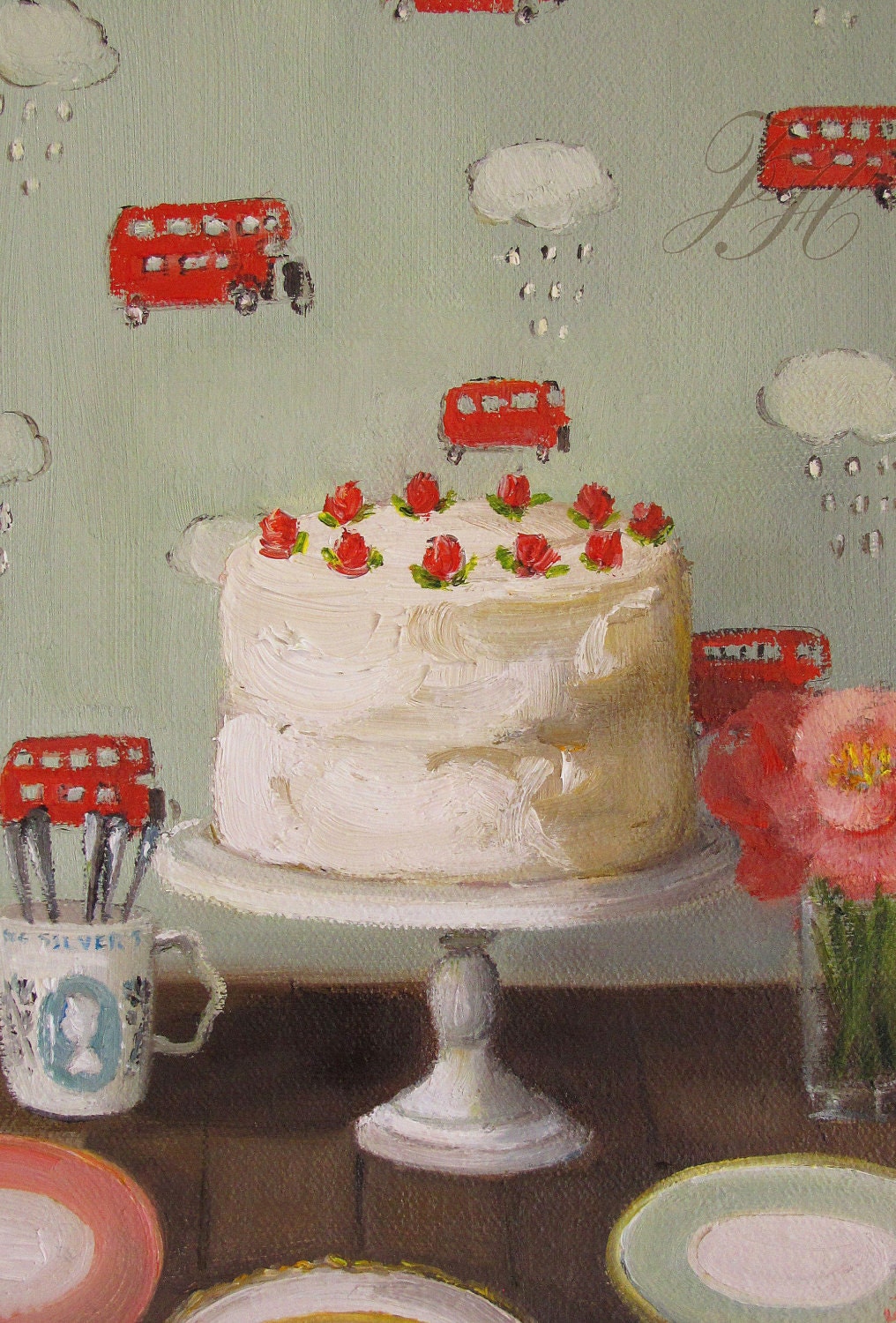 "Entanglement"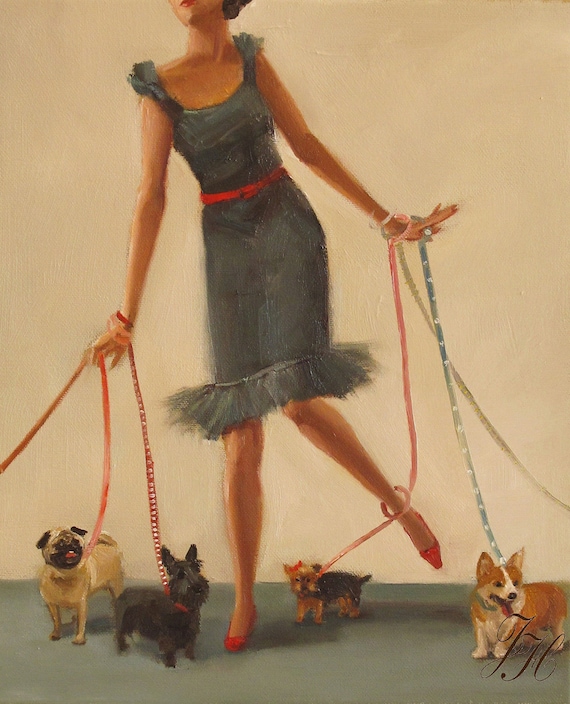 "Red Roses And Dark Horses"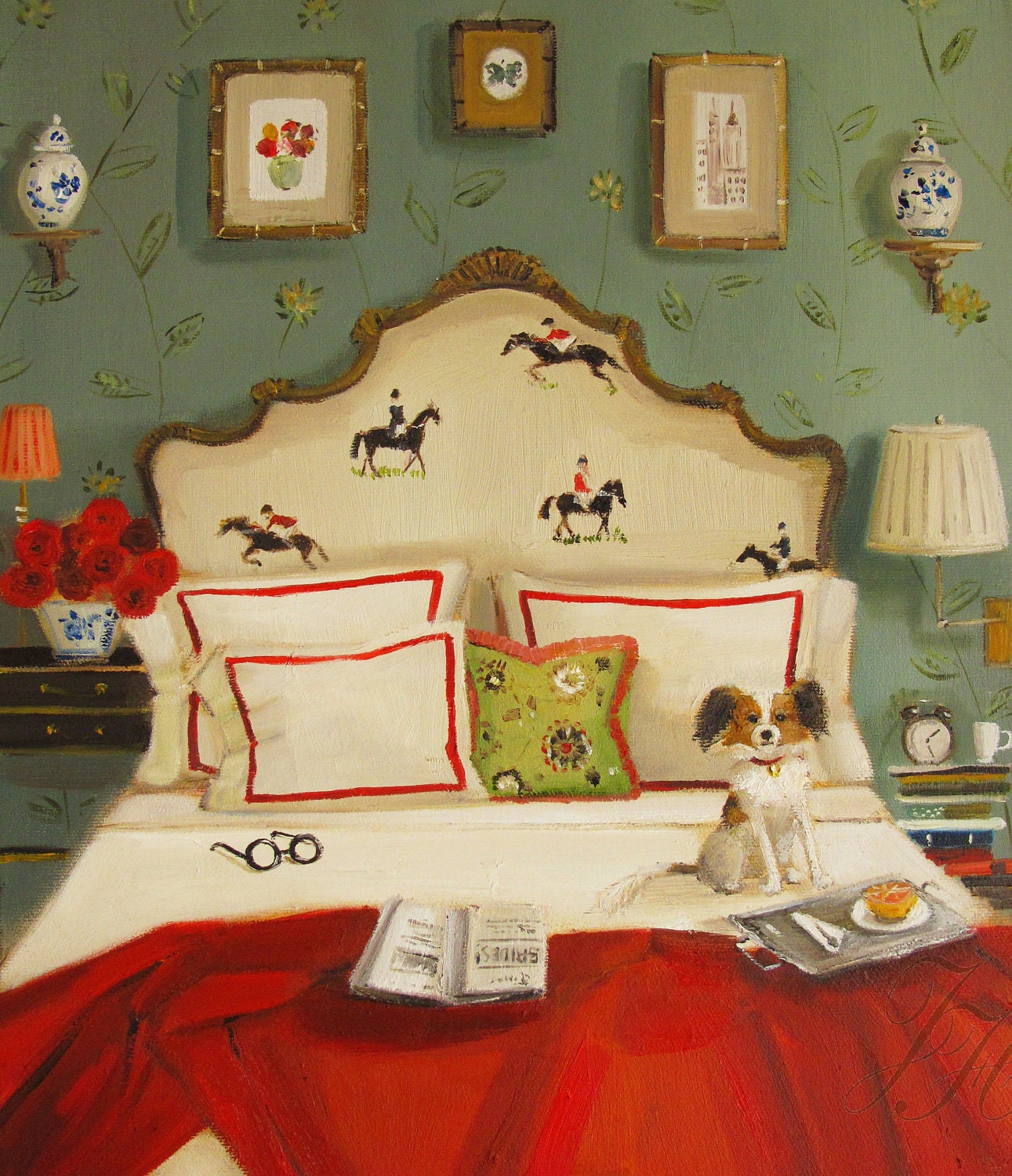 "Trouble Arrives"